Dates for Autumn School 2020 are Tuesday 14th April to Saturday 18th April (1st week of the school holidays)
We are delight to be able to provide an Autumn Ballet School holiday option for all students from any ballet/dance school, aged 8 and/or Grade 2 and above, to attend a week long programme during the first week of the April holidays (14th to 18th April).
Classes will run from approximately 8:45 until 3:30 pm for Seniors, 8:30 until 2:30pm for Intermediates and 10am to 2:15 for Juniors ,Tuesday to Saturday.
Optional RAD syllabus classes will RAD registered Teachers, Grade 5 to Advanced 2 – (depending on numbers)
Limited number of private 30min lessons will be available with the Classical Tutors
For more information click here AutumnSchool2020
PLEASE NOTE – there is now a wait-list for the Intermediate level (grade 5 to Intermediate).  There are still places available at the Junior and senior levels.
SCHOLARSHIPS  
Autumn School 2021 – Juniors/Intermediates
aDvANCE Programme 2020 – Intermediates/Seniors
More to be announced
Our Tutors will include:
CLASSICAL TUTOR – Abigail Boyle
Abigail Boyle was born and trained in New Zealand, joining the Royal New Zealand Ballet in 2006. During her professional career, Abigail enjoyed dancing both classical and contemporary repertoire including the title role in Didi Veldman's Carmen, Odette/Odile in Swan Lake, Aurora in Sleeping Beauty, Myrtha in Giselle and Ada, in the Piano; the Ballet. Retiring as principal dancer from the stage in 2019, Abigail completed the professional dancers postgraduate teaching certificate with the RAD and launched her own coaching company, Abigail Dance. She is currently working as a freelance dancer, choreographer and teacher and is passionate about training and sharing her knowledge with dancers around New Zealand.
CLASSICAL TUTOR – Loughlan Prior
Described by Dance Aotearoa New Zealand as 'A creative tour de force', Loughlan Prior is an award winning Aussie/Kiwi choreographer and film maker based in Wellington. He is a soloist and Choreographer in Residence with the Royal New Zealand Ballet.
After graduating from the New Zealand School of Dance he joined the Royal New Zealand Ballet in 2010 and began creating small works for the company, becoming the first recipient of the Ballet Foundation of New Zealand's Harry Haythorne Choreographic Award in 2015 for his ballet EVE. He received Creative New Zealand's Tup Lang Choreographic Award in 2016 and travelled to Toronto to stage his work Curious Alchemy at the Assemblée Internationale.
Prior was appointed to the position of Choreographer in Residence at the RNZB in 2018 and has been the Creative Director of Prior Visual, a project based film collective, since 2014.
His stage work has premiered in Australia, Germany, Canada and the United States, and he has presented work for a diverse range of Kiwi companies and creative partners, including iD Fashion Week, Te Papa National Museum, WGT LUX Light Festival, Tempo Festival, Zambesi 'Show' Wellington and TV3's Dancing with the Stars.
His dance films have enjoyed screenings at the New Zealand International Film Festival, the Film Society of Lincoln Centre, #60secondsdance Denmark, San Francisco Dance Film Festival and the Short Film Corner of the Cannes Film Festival.
This year Loughlan will premiere The Appearance of Colour, a new commission for Queensland Ballet's innovative contemporary programme Bespoke, as well as Hansel & Gretel, his first full length production, for the Royal New Zealand Ballet.
In 2020 he is set to create an exciting new ballet for Singapore Dance Theatre as part of the company's international Passages programme.
CONTEMPORARY TUTOR – Kathryn Crawford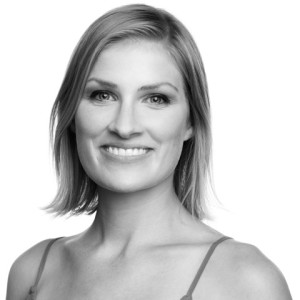 Born and raised in Vancouver, B.C. Kathryn Crawford has been dancing most of her life.  Miss Kathryn trained at the Anna Wyman School of Dance Arts under John Ottmann, while attending various summer programs on scholarship, including the Goh Ballet Academy, Banff Centre of Fine Arts, and Ballet British Columbia Summer Intensive. Upon graduating,  Miss Kathryn was a part of the Ballet B.C. Mentor Program for 2 years, where she had the opportunity to perform featured roles in works by Emily Molnar, John Alleyne, Simone Orlando, and James Gnam among others. As a dancer, she has worked with Ballet B.C., the plastic orchid factory, Judith Marcuse Projects and had the opportunity to work with Melanie Demers, Louise Bedard and Austin McCormick while participating in the Springboard Professional Project in Montreal. Miss Kathryn's career has taken her across North America and to Asia, where she performed in the Bangkok International Festival with Move: the Company. Kathryn also had a principal role in the short dance film, 'Time Before the Light', directed by Ryan Copple. Kathryn's choreography has been featured in Vancouver at events such as Dances for a Small Stage, as well as winning awards at competitions throughout the greater Vancouver area. Kathryn recently completed a bachelor's degree in kinesiology at the University of British Columbia, focusing on injury prevention, anatomy and physiology. Kathryn is a passionate and engaging tutor who continues to dance and share her love of the art form with students.