Dates for Autumn School 2019 are Tuesday 23rd April to Saturday 27th April (running the second week due to Alana Haines Awards over Easter)
Enrolments will open in January 2019
We are delight to be able to provide an Autumn Ballet School holiday option for all students from any ballet/dance school, aged 8 and/or Grade 2 and above, to attend a week long programme during the second week of the April holidays (23rd to 27th April including Anzac Day).
Classes will run from approximately 9am until 3:45 pm for Seniors, 9am until 2:30pm for Intermediates and 10am to 2:15 for Juniors ,Monday to Friday.
Optional RAD syllabus classes will be offered for Grade 5 to Advanced 2 and will be scheduled for after the times stated above for the Seniors and Intermediates.
Our Tutors will include: (further Tutors to be advised)
CONTEMPORARY TUTOR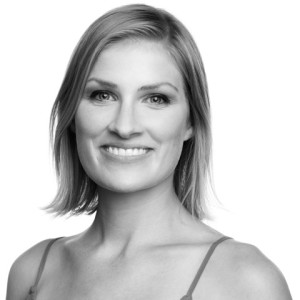 Kathryn Crawford
Born and raised in Vancouver, B.C. Kathryn Crawford has been dancing most of her life.  Miss Kathryn trained at the Anna Wyman School of Dance Arts under John Ottmann, while attending various summer programs on scholarship, including the Goh Ballet Academy, Banff Centre of Fine Arts, and Ballet British Columbia Summer Intensive. Upon graduating,  Miss Kathryn was a part of the Ballet B.C. Mentor Program for 2 years, where she had the opportunity to perform featured roles in works by Emily Molnar, John Alleyne, Simone Orlando, and James Gnam among others. As a dancer, she has worked with Ballet B.C., the plastic orchid factory, Judith Marcuse Projects and had the opportunity to work with Melanie Demers, Louise Bedard and Austin McCormick while participating in the Springboard Professional Project in Montreal. Miss Kathryn's career has taken her across North America and to Asia, where she performed in the Bangkok International Festival with Move: the Company. Kathryn also had a principal role in the short dance film, 'Time Before the Light', directed by Ryan Copple. Kathryn's choreography has been featured in Vancouver at events such as Dances for a Small Stage, as well as winning awards at competitions throughout the greater Vancouver area. Kathryn recently completed a bachelor's degree in kinesiology at the University of British Columbia, focusing on injury prevention, anatomy and physiology. Kathryn is a passionate and engaging tutor who continues to dance and share her love of the art form with students.